On a sunny day in late June, 136 people gathered at Oak Pointe Country Club excited for the upcoming round of golf. Old friends shared stories from the last year of their lives and some new faces joined in on the conversations. Teams ribbed each other about their game as the day went on, but the competition stayed friendly. Because it didn't really matter who won or lost this game. The golfers had a bigger purpose that day: To show that they believed in the mission of the Lake Trust Foundation.
The Lake Trust Foundation is motivated by the simple goal of doing good in the world and empowering individuals to do the same. We give our time and financial donations to organizations that align with our internal culture at Lake Trust. Causes like financial education, health and wellness and individual empowerment are issues that we try to advocate for each day.
The Right to Education
We believe that everybody should have the opportunity to learn more. Unfortunately, with the high price of education, this is hard for many people to do. So each year, we give away the Lake Trust Foundation Community Scholarship to high school seniors to help with the cost of their upcoming college tuition. In years past, we've given away ten scholarships for $1,000 each.
But this year we wanted to make a bigger impact. So in spring 2016, we upped the amount we gave away to $20,000 total.
Community Support
We're always looking for ways to encourage people who share our passion for education. Impression 5 Science Center provides a safe environment for kids to learn about and experience scientific concepts. We've been a proud supporter of many hands-on exhibits at Impression 5 because we believe in their vision to help children get excited about science.
---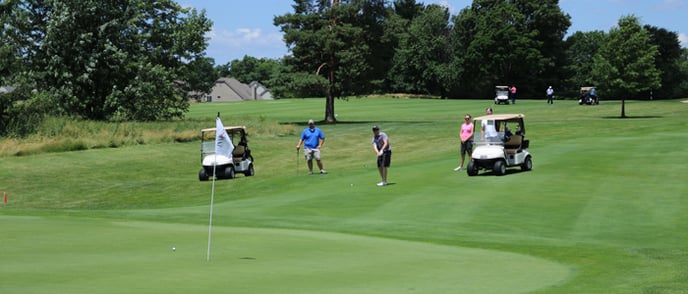 The Lake Trust Foundation Golf Classic helps us connect with people who share our vision for individual empowerment.
---
Second Chances
Your past does not define you and we think it's important to give people a second chance. YouthWorks Detroit, Work Skills Corp. and Helen's House are all organizations that we support because of their efforts to help people overcome personal obstacles.
"We want to help individuals get a new start and be successful because that helps build a community," explains Chris P., Vice President of Community Development at Lake Trust.
Success doesn't seem that far out of reach when you have a partner who truly believes in your vision. And sometimes that little spark of hope serves as the biggest motivator to overcoming personal barriers. Your success can then be passed on to help people who share your experiences.
Financial Literacy
To us, financial literacy is more than learning how to make a budget and manage debt. Though these topics are important, we believe that personal empowerment goes hand-in-hand with money management. When you understand your finances, you also get a basic understanding of your life and how to manage it. Success at managing your money also puts you in a better position to do good in the world, share your knowledge and give back to others.
We currently teach money management classes across the state and help people understand why it's important to take control of your finances before there's a problem. We hope to expand these efforts in the future and offer online learning opportunities.
---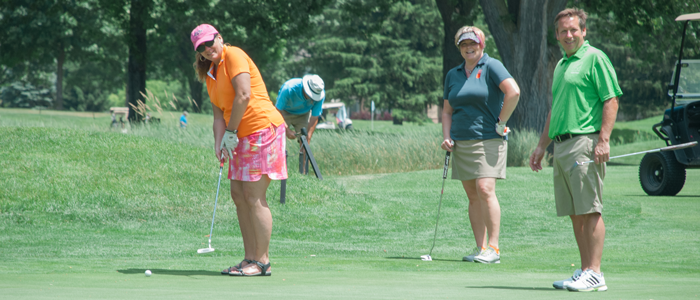 We golf to promote health and wellness amoung Michigan families.
---
Health and Wellness
Personal success starts with a healthy mind and body. However, access to fresh, healthy food is a huge problem for many families in Michigan. We lend a hand by hosting the annual Lake to Lake Food Drive in our branches, accepting both non-charitable goods and financial donations.
The Lake Trust Foundation gives a large donation at the end of the food drive and shares the proceeds and collected food with Gleaner's Community Food Bank, Isabella Soup Kitchen, Food Gatherers, Feeding America West Michigan and Greater Lansing Food Bank.
It takes a group of like-hearted people to come together and find new ways to change the world. Our efforts to make an impact on the causes we care about would not be possible without our partners. We can't thank these people enough for their encouragement and support. We have some big plans in store for the Lake Trust Foundation and these big ideas wouldn't happen without you.
SEE ALSO: 2016 Lake Trust Foundation Community Scholarship Winners | Putting for a Cause at the Lake Trust Foundation Golf Outing