Thanks to everyone who came out to make our HQ groundbreaking celebration a smashing success! It was a remarkable day for Lake Trust, our neighbors, partners and community.
Rain clouds loomed as we gathered at the Brighton Education Community Center for a day of dirt-turning, live music, conversation and jalapeno lemonade. We had a great time showing off some of the awesome features of our new HQ building.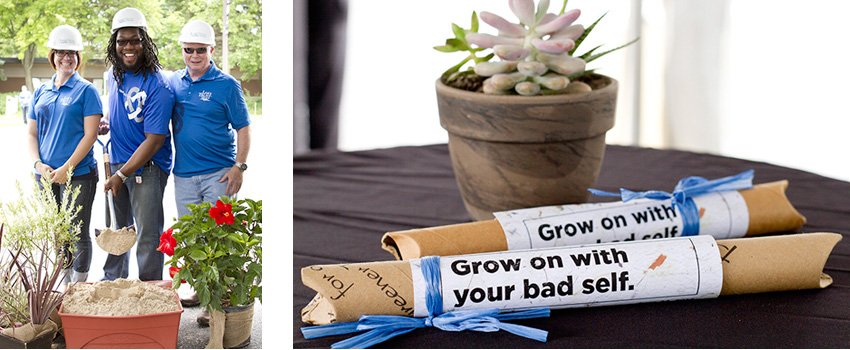 Why was this day so important to us? Because this day marks the start of the work on our headquarters site, and means that we are that much closer to getting our teams in Lansing, Brighton, and Plymouth all together, under one roof.