With home buying season in full swing, most people aren't just looking for the right home—they're looking for the perfect neighborhood too. We're committed to making Michigan neighborhoods stronger, so this summer we're giving a donation to six Michigan nonprofits for every mortgage or home equity loan we close.
If you're in the market for a new home, you can help one of our housing and shelter non-profit partners, like Humble Design, get a $250 donation through our mortgage promotion. You'll also get $250 for yourself after you close your mortgage. If you want a home equity loan to help with renovations or a big purchase, we'll give $100 to Humble Design and you'll get $100 after closing through our home equity promotion. To qualify, make sure you apply for your home loan by September 30.
Get to know Humble Design, one of our local nonprofit beneficiaries!
From Humble Beginnings
After moving to Michigan with her family, Treger S., the founder of Humble Design, was eager to get involved in her new community and make an impact. She began volunteering at Forgotten Harvest and befriended a woman at the shelter who would be the catalyst behind starting Humble Design1—a nonprofit dedicated to furnishing homes for families transitioning from homelessness.
"One day, the woman looked really tired and Treger asked her about it," said Lisa C., director of Humble Design. "This woman let her know she didn't sleep well last night as it was her first night in the shelter. It shocked Treger that someone with a full-time job would end up in a shelter."
Treger set out to help the woman get a home. She worked with her friends and collected enough money to put a deposit down on an apartment.
"In your mind, you think 'problem solved!'" said Lisa. "She has housing and shelter."
It never occurred to Treger that the woman didn't have furniture for her apartment. So, Treger once again turned to her community for help. She collected furniture and décor from her friends and donated the extra items she no longer needed.
After completely furnishing and decorating her friend's new apartment, the donations kept showing up at Treger's door. It was then that Treger and her husband knew they had the makings of a nonprofit on their hands.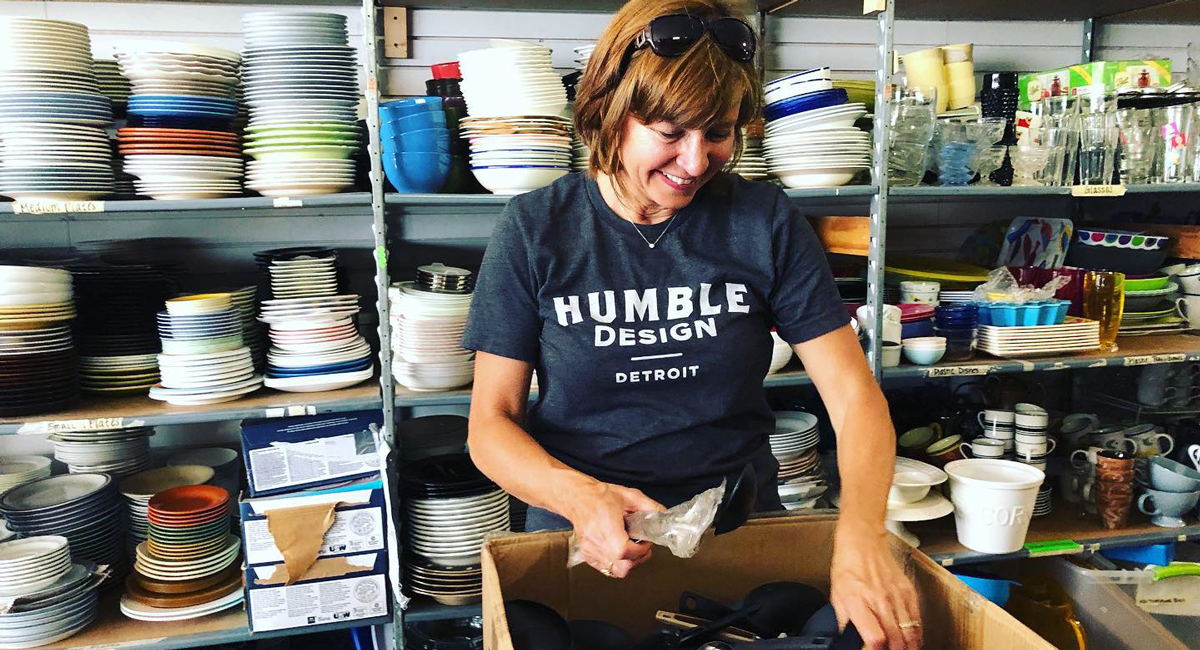 Humble Design accepts donations of décor items and furniture at their warehouse in Pontiac.
Digging into the Cause
Today, Humble Design furnishes and decorates 7 homes per week across four cities in the US. To date, they have successfully turned a house into a home for 1,276 families since 2009.
Typically, up to 50% of families return to shelters after securing housing. Of the families that Humble Design helps, only one percent return to homeless shelters after 12 months.2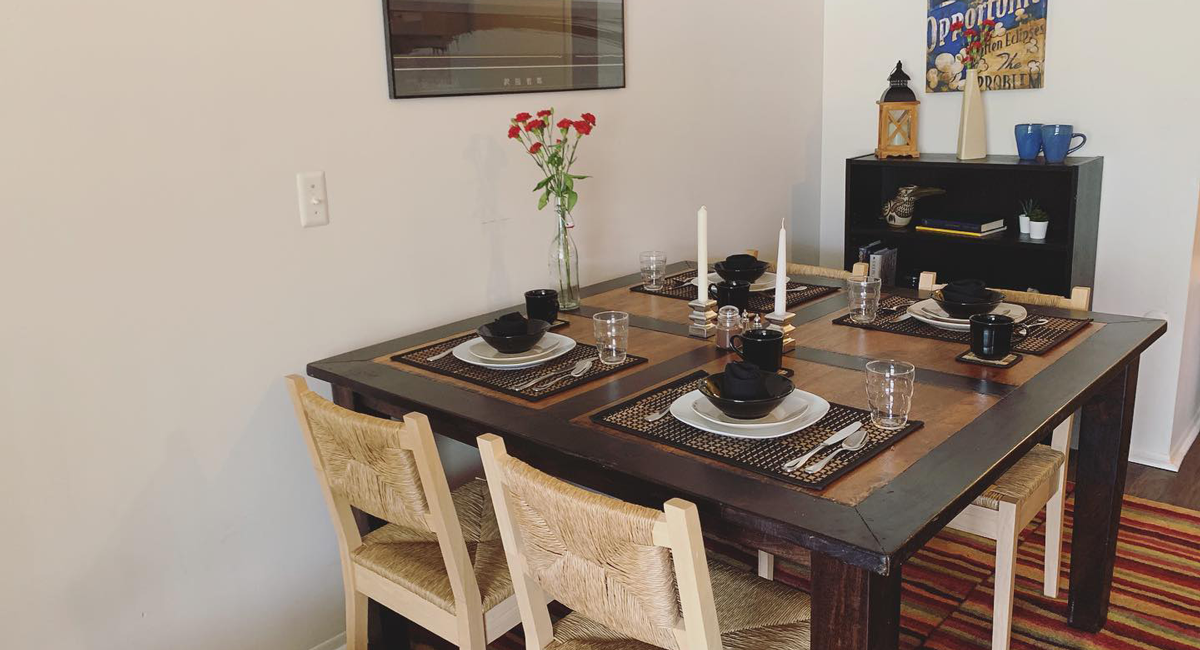 Volunteers set the table at every home that is redecorated by Humble Design to encourage family meals.
How to Get Involved
There are many ways beyond monetary donations to give back to Humble Design. Community members are encouraged to sign-up for their weekly volunteer email, which lets you know about upcoming opportunities to help furnish homes for the coming week. Corporate partners who want a team building activity can donate $3,000 to Humble Design for the opportunity to take 10 employees to do a "deco-day" experience for four hours.
"Everyone loves to decorate the homes because it is the most fun thing on the planet," said Lisa. "It is intense. You are moving furniture and cleaning an empty apartment or home and transforming into something that looks like it's out of a magazine all within about 3 hours."
To help fuel their mission, Humble Design has also partnered with Mitch Albom's SAY Detroit1 nonprofit to host its annual Gigs for Digs benefit concert. Tickets for the event go on sale this Labor Day at HumbleDesign.org1.
Humble Design also accepts donations of décor items and furniture at their warehouse in Pontiac. Items in most need are dressers and flat screen TVs. Check out the list of accepted donations on Humble Design's website1.