If you've shopped for a new car in the last year, you've probably seen an increase in vehicle prices and a limited selection of inventory. It's easy to believe you're going to be stuck with a massive payment if you want a new car. But your car payment should fit into your budget without making you sweat about the monthly payment. You have the power to take charge of your future and your financial situation.
A January 2023 article from Investopedia reported a staggering statistic: A record number of more than 15 percent of people who financed a car at the end of 2022 are now responsible for auto loan payments of $1,000 or more.1 If this number feels overwhelming, it's because it is. Used car prices increased over the past two years for many reasons, like inflation and supply shortages. And ongoing supply chain issues have forced many people to sit on growing waiting lists for new vehicles.
So, what are you supposed to do if you're in the market for a new car? Andrea M., our SVP of Lending, shares some tips on how to create a plan and a budget for your next car.
Figure Out Your DTI
As a general recommendation, your total monthly debt payments should not exceed 35-40 percent of your monthly gross income (your income before taxes, insurance, and retirement contributions are deducted from your paycheck). Debt payments include vehicle loans, mortgage/rent, credit cards, student loans, personal loans, etc.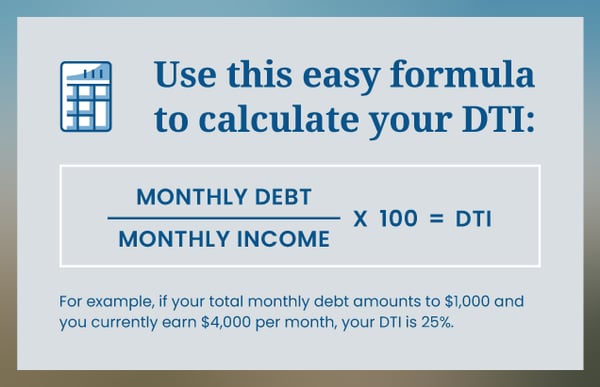 To determine your debt-to-income ratio (DTI), use our budgeting worksheet to determine the total of your payments each month. Divide this number by your total gross income. Then multiply by 100 to translate to a percentage. This is your total DTI. Most lenders consider your DTI when determining how much to pre-approve or approve a loan for because it can indicate how much additional debt you might feel comfortable taking on.
Try adding different payment amounts for an auto loan to see how this number will impact your total DTI. And use the vehicle loan calculator on our website to get an idea of what your monthly payment might look like.
Consider Insurance Costs
Before you put any money down on a car, do research and get an auto insurance quote on any potential vehicles you're considering. You need to factor this cost into your monthly budget with your car payment. After doing the work to figure out how much you can spend on a monthly payment, you don't want to get a surprise insurance bill that's just as much as your loan payment.
"Unfortunately, we find that most people don't do the insurance homework before they buy a car, so they're not factoring that cost into their budget," Andrea shares. "And then they suddenly have an $800 or $900 expenditure that they thought was only going to be $400 or $500."
As a quick tip: Review your auto and home insurance every year to make sure the coverage still meets your budget and needs.
Think About Your Objectives
You've probably thought about the type of vehicle you want and how this car will fit into your life right now. But you should consider your future needs and objectives when looking at your budget too. Are you planning to keep this car for a few years and then trade up to something new? Or do you want to keep the vehicle until it no longer runs?
Timing is another factor to consider. If the car you want doesn't fit in your budget, can you hold off on buying a vehicle now and save for a few more months? Or can you buy a cheaper vehicle now that'll get you by for the next year while you continue to save?
As much as most of us want a brand-new car, the reality is that many of us don't need a brand-new car. There are plenty of options to protect a used vehicle purchase, like loan insurance, GAP insurance, or Mechanical Repair Coverage. Visit the auto loans page on our website to learn more about these options.
Consider An AutoSaver Loan
After determining your objectives and how many miles you drive on average per year, you might find that leasing a vehicle could be a better option right now. But if you want a newer car and don't like the idea of leasing, then consider an AutoSaver loan. This option makes it possible to get a new car with payments that look like a lease (which can be cheaper than a traditional auto loan payment, depending on your package terms).
Like a lease, there are yearly mileage limits on this loan. But there are no early termination fees if you sell, trade in, or refinance your vehicle during the loan term. At the end of your AutoSaver loan term, you can turn your car in for something new or pay the balance to keep it.
"People need to determine how much of a payment they can afford. And that doesn't necessarily mean you should draw out the term of your loan to get that payment," Andrea explains. "You need to think about your objectives and consider the type of buyer and driver you are."
Do Your Research
Buying a car is a major life and financial decision. Start by reviewing your household budget and determining how much you're comfortable paying for a car (and insurance costs) each month. When you figure out the math first, you can make a confident purchase and avoid buyer's regret.
And keep your emotions in check during this process. Finding the perfect vehicle takes time. In this market, it's easy to go over budget.
Once you're ready to start looking for a new car, check out our new online auto buying tool where you can shop inventory from local dealerships right from the comfort of your home.
With all financial decisions, remember that you have the power to choose. To plan. And make a decision that makes you comfortable. And we're always here to help if you need it.