We all want to do our part to make the world a better place. No one wants to be a Scrooge, but it seems like there are people everywhere asking for donations. So it feels like a big punch in the gut when you have to say 'no' because you're strapped for cash. The good news is that there are still plenty of ways to give back without giving up on your budget.
When you're scraping to get by, it might be hard to find any wiggle room to give a donation. That doesn't make you a bad person. Remember, the goal of any philanthropic effort is to cause change. And sometimes the biggest change happens by taking action. Think of the story of Connor, the nine-year-old boy who donates the money he makes doing yard work to charity. Or Amy, the Lake Trust member who fosters dogs in need of a forever home.
By giving back in unconventional ways, like Amy and Connor, you too can inspire others to think of new and unique ways to help out. Giving a piece of your heart is a huge investment. In many cases, it might even make a bigger impact than money.
Any way that you can help someone in need will make a difference. Tap into your talents and find a new way to connect your working passion with your social passion. You might even discover a new set of skills in the process.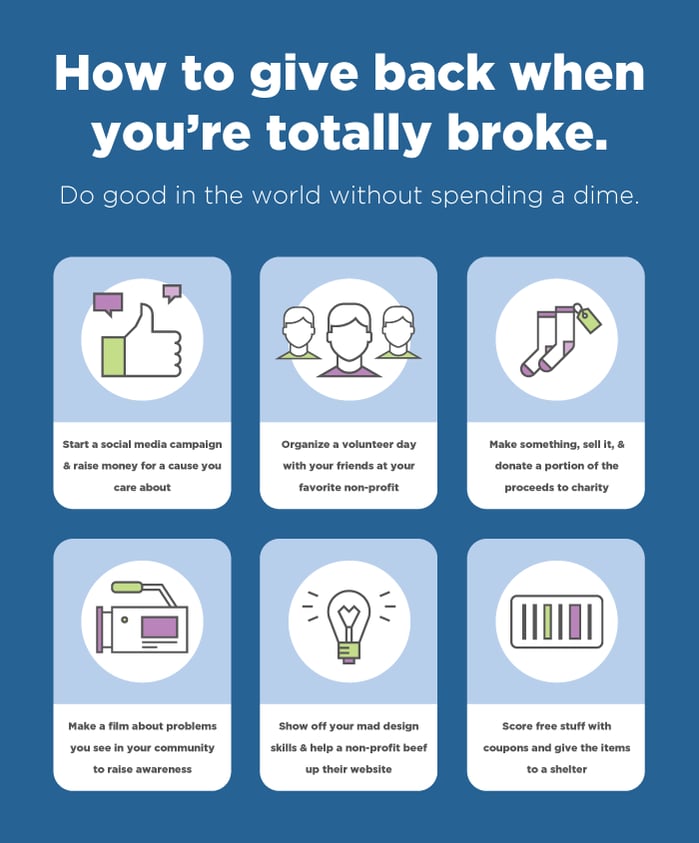 SEE ALSO: Spreading the Love on Giving Tuesday | Spreading Holiday Cheer to 14 Families