Autumn is the owner and founder of Proxie, an entrepreneurship consulting organization based in Detroit. Her organization provides technical assistance and coaching to Black women entrepreneurs across the country. Autumn spends much of her time empowering diverse micro-businesses with the resources to succeed in the competitive startup space. Since its founding in 2020, Proxie has built a community of over 1,900 members who are committed to transforming the entrepreneurial ecosystem.
Before engaging with other entrepreneurs through Proxie, Autumn started out sweet. The first step of her journey was co-founding Detroit Dough, a safe-to-eat cookie dough company based in the historically African American neighborhood of NW Goldberg. Small business support has been crucial to Autumn's pursuit of building impactful ventures throughout the city of Detroit.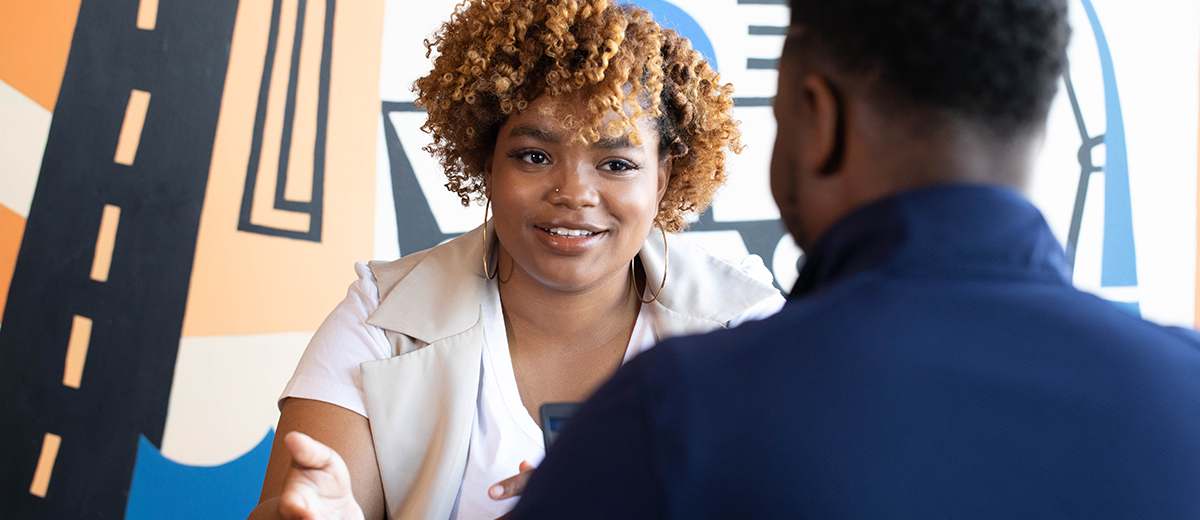 "I've helped spark a new generation of Black entrepreneurs who look like me."
Proxie embodies Autumn's passion for full-service consulting in the Black women entrepreneurship community. According to Forbes1, Black women make up 42 percent of new women-owned businesses — the country's largest demographic of small business entrepreneurs — yet they are often underfunded and insufficiently supported. Proxie's one-stop shop model addresses this disparity, providing coaching that has helped over 175 diverse businesses, 15 technical assistance clients, and more than 1,900 community members.
Community is at the core of Proxie's mission. Thanks to Autumn's extensive experience in the entrepreneurship space, she has assembled a team of experts who welcome new members to the Proxie network through intimate small business education sessions.
"With the power of Lake Trust, I was able to catapult my services and brand forward."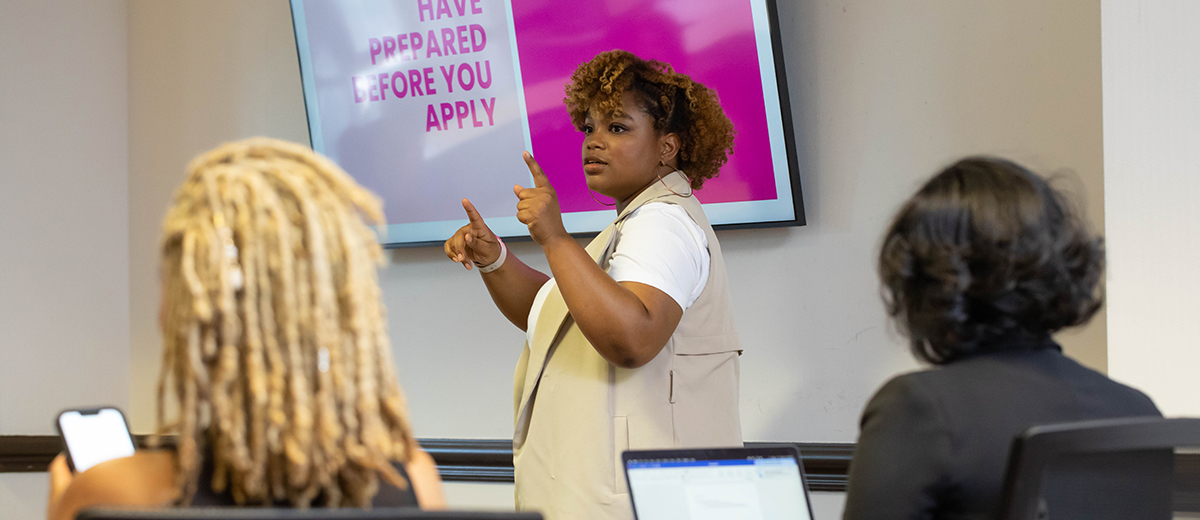 Autumn sees Lake Trust as more than a business banking partner. Before becoming a member and founding Proxie, she actually presented her thoughts on the entrepreneurial ecosystem nearly four years ago at a Build Institute1 event powered by Lake Trust. It was at this event that Autumn first connected with Lake Trust and formed the relationship that would lead to future opportunities. She was most recently invited to speak at our Business Power Series in 2021. As a now-seasoned public speaker and thought leader in the Detroit area, she states, "Lake Trust gave me one of my first platforms to speak on my expertise."
A Spirited Future
With Autumn at the helm, Proxie continues to build its community and unleash the power of diverse micro-businesses and Black women entrepreneurs. She can be found at speaking engagements and workshops throughout the area — always working to inspire ambitious small business owners to realize their goals.
That's the power of the entrepreneurial spirit.