Kevin and Nick are the owners of Tapped Coffee + Eats1, an innovative eatery and community space with locations in Royal Oak and Canton. Tapped prides itself on a flagship nitro cold brew coffee blend that complements handmade donuts, sandwiches, and more. Unique sodas and teas at Tapped are actually served from taps that contribute to an eclectic atmosphere at both locations. Kevin and Nick are proud Lake Trust members who believe their business banking partnership helps them "have a vision and create something."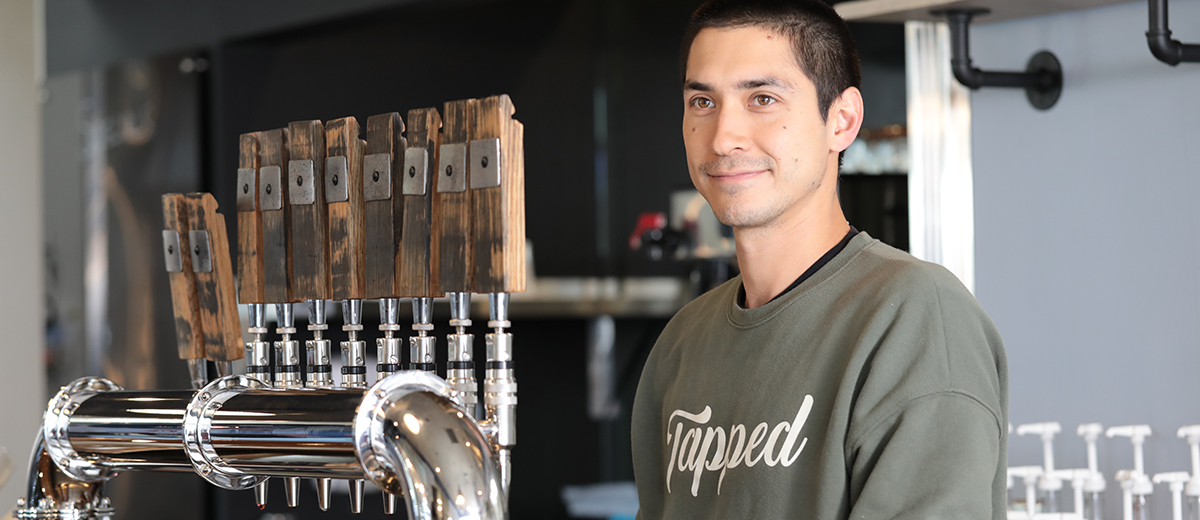 "It's not your typical coffee shop."
Community support has been vital to Tapped since its founding in 2018. Both locations keep the community in mind by providing simple online ordering, custom catering, and beverage solutions for corporate offices. The tasty offerings found at each retail location can be ordered for weddings, baby showers, birthdays, and graduations.
Artisan sandwiches, sodas, and teas are all available from the kitchens in Royal Oak and Canton — but a glass of nitro cold brew will always be a crowd favorite. Eye-opening flavor. Smooth finish. Chilled to perfection. Plus, just like practically all Tapped beverages, the nitro cold brew is served directly from a classic tap. And if you're searching for more than a thirst-quencher, there's a selection of 20 donut flavors or Michigan's Best Breakfast Sandwich of 2021. It's easy to compose the perfect symphony of flavors at any point during the day.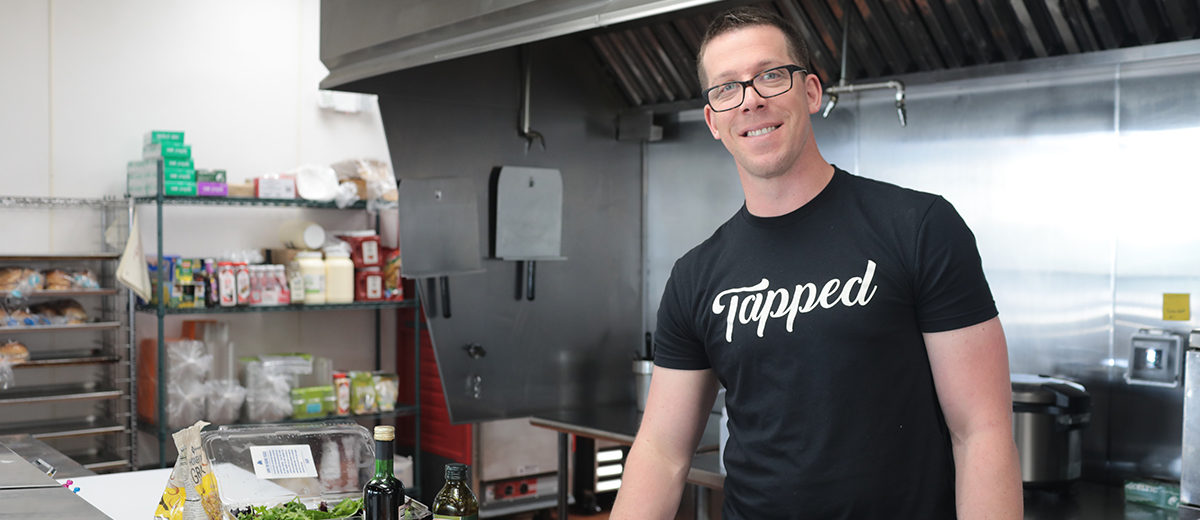 "Lake Trust empowers us to be the best company we can be."
For Kevin and Nick, empowering support from Lake Trust took the form of a small business microloan. This loan was used to cover vital equipment purchases and rent payments in the midst of COVID-19. As Tapped dealt with significant challenges posed by the pandemic, Kevin and Nick were in need of a banking partnership that was "smooth, efficient, and quick."
"I like that, right when I walk into a Lake Trust branch, there's someone there who knows my name," says Kevin.
As a small business that cares deeply about the communities it feeds, a Tapped and Lake Trust partnership just made sense. Nick believes, "Lake Trust has empowered us to focus on growing our business and give back to the community."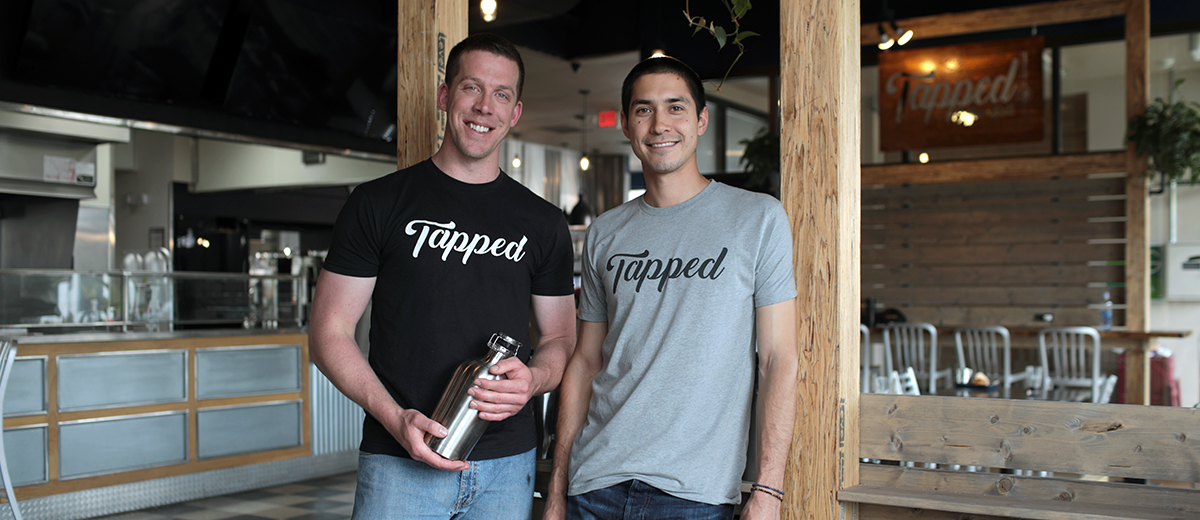 Creativity meets community.
With a brand-new location in Royal Oak, delicious offerings from Tapped are making their way across the state. Kevin and Nick remain committed to steady growth — but consistent menu excellence and unique community experiences are always their top priorities. For instance, the Royal Oak location currently features custom window paintings from a local artist. And just inside, taps of nitro cold brew and fresh donuts await.
That's the power of a brewing culinary community.