Kevin and Nick are the owners of Tapped Coffee, a coffee delivery service with corporate customers throughout the state. Tapped prides itself on a flagship nitro cold brew coffee blend that is smooth, refreshing, and energizing. Kevin and Nick are proud Lake Trust members who believe their business banking partnership helps them "have a vision and create something."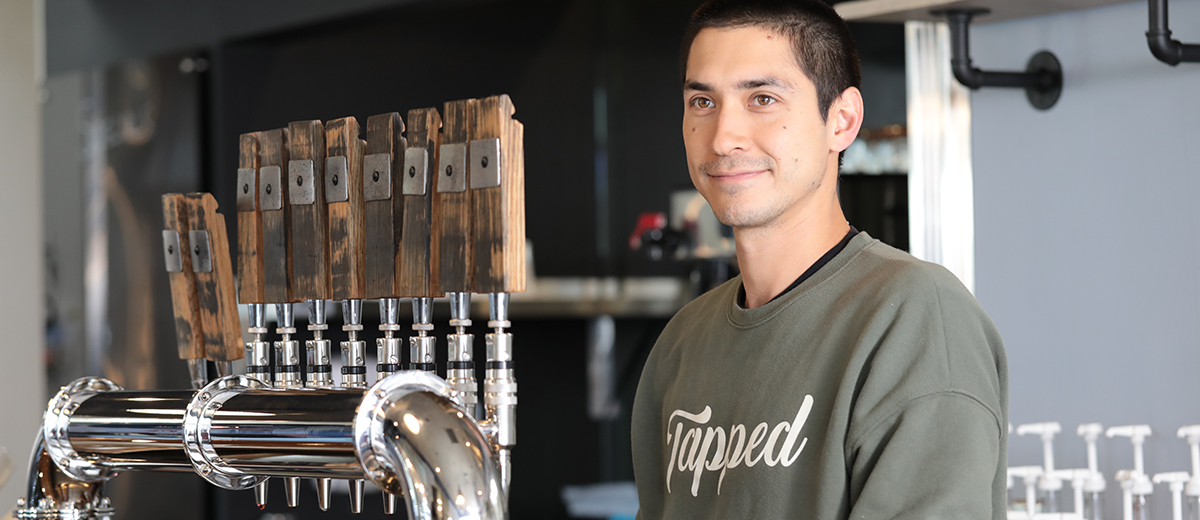 "There's a lot of energy."
Community partnerships have been vital to Tapped since its founding in 2018. At one point, Kevin and Nick even commissioned a Royal Oak artist to promote the brand with hand-painted window art. Tapped retail locations also catered local weddings, baby showers, birthdays, and graduations before transitioning to corporate delivery services.
A glass of Tapped nitro cold brew will always be a crowd favorite in the corporate community. Eye-opening flavor. Smooth finish. Chilled to perfection. That's why offices across Michigan return to Kevin and Nick for daily deliveries and larger office gatherings.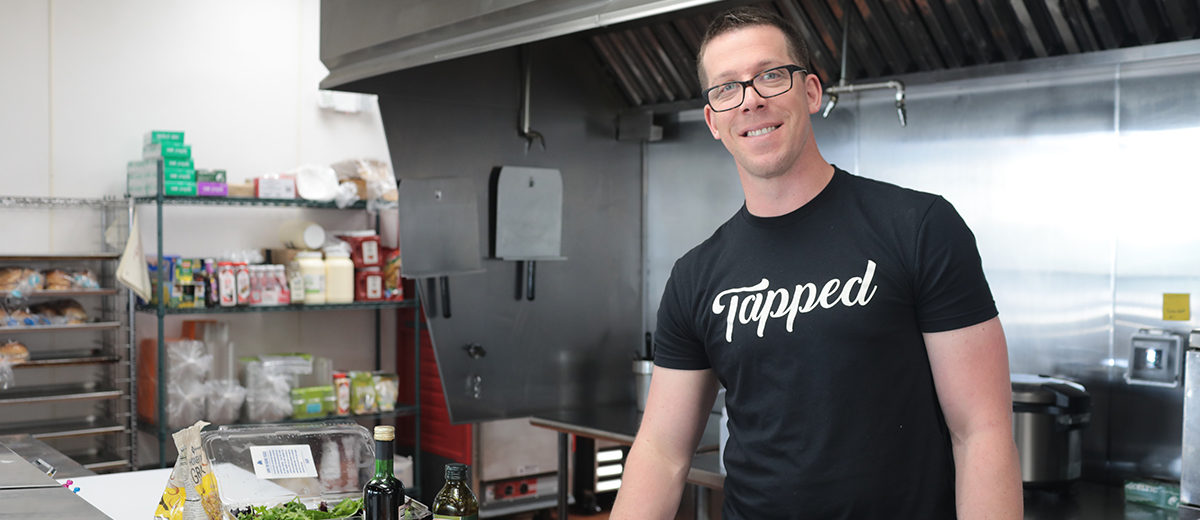 Creativity meets community.
Kevin and Nick are committed to steady growth - but consistent quality and a unique coffee experience are always their top priorities. To assist their ambitions, empowering support from Lake Trust took the form of a small business microloan. This loan was used to cover vital equipment purchases and rent payments in the midst of the COVID-19 pandemic. As Tapped dealt with significant challenges posed by the pandemic, Kevin and Nick were in need of a banking partnership that was "smooth, efficient, and quick."
"I like that, right when I walk into a Lake Trust branch, there's someone there who knows my name," says Kevin.
As a small business that cares deeply about the community, a Tapped and Lake Trust partnership just made sense. Nick believes, "Lake Trust has empowered us to focus on growing our business and giving back to the community."
That's the power of brewing innovation.