Home. Just saying the word emits feelings of comfort. Love. And security. Throughout 2021, Lake Trust members had the opportunity to save on their home loans and share the feeling of home with someone in need through our continued home loan giveback program. There's power in all of us to make a positive impact in Michigan. And we're so thankful to work with our members who share this vision.
Through the 2021 home loan giveback program, a total of $73,200 was recently donated to 11 Michigan housing nonprofits on behalf of Lake Trust members. As part of our ongoing home loan giveback program, two hundred dollars was donated to the Lake Trust Foundation for every home loan application received between May 13 and December 31, 2021 that resulted in a new mortgage or refinance. This added up to a sizable donation that we divided and distributed to communities across Michigan.
To qualify for a donation, nonprofits were asked how they address housing needs in our state. Learn more about each of the nonprofits that were supported through the home loan giveback program. All by simply working together.

AYA Youth Collective: Grand Rapids
AYA Youth Collective supports teens and young adults who are facing homelessness. This Kent County nonprofit provides housing services to help young people find stability and gain independence. Through a mentorship program, goal setting, and community engagement, teens learn valuable life skills, find employment opportunities, and receive educational support.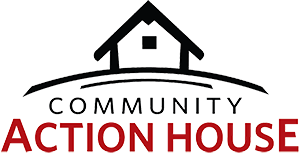 Community Action House: Holland
As the biggest provider of healthy food access in their region, Community Action House stocks their food pantry with fresh fruits and vegetables. In addition to food, this nonprofit also helps people transition to permanent housing by offering financial wellness services, credit building courses, and budgeting courses. Last year, Community Action House helped around 8,000 people through all their available programs, and they expect to help another 10,000 this year.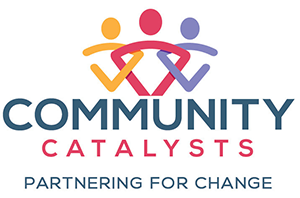 Community Catalysts: Howell
This Livingston County-based nonprofit focuses on helping seniors, veterans, formerly homeless, and low-income individuals secure rental housing or gain access to housing services across the state of Michigan. They are currently working on a project to convert a hotel into affordable housing units. This aligns with the organization's long-term goal to provide transitional housing, then permanent rental units, and then help people move into single-family communities. The donation from the home loan giveback program will help fund a youth housing complex in Howell.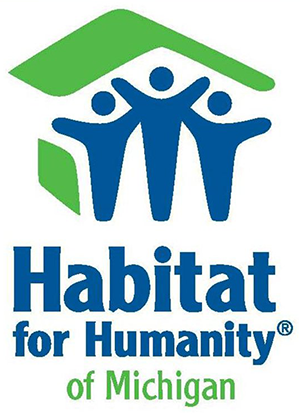 Habitat for Humanity of Michigan: Lansing
By building, rehabbing, and repairing homes, Habitat for Humanity of Michigan seeks to eliminate poverty housing. The nonprofit is active in their advocacy efforts to raise awareness and help Michigan families access safe and affordable housing options. In addition to working on homes, Habitat for Humanity of Michigan also provides housing counseling services and financial education to help people stay in their homes and work toward financial independence. Grant funds from the Lake Trust home loan giveback program will support these services.
View story: NEWS: Habitat For Humanity of Michigan awarded $5,000 grant from Lake Trust Foundation1

Haven House: Lansing
Haven House gives families in need a safe place to stay by providing shelter, meals, and clothing. During an average stay of two to three weeks, families receive assistance with their household budgets with the goal of securing more permanent housing. The home loan giveback program grant funds will support the nonprofit's emergency homeless shelter.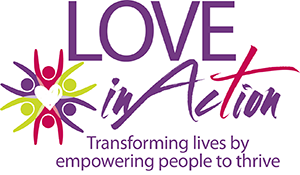 Love In Action of the Tri-Cities: Grand Haven
Love in Action operates 10 food pantries, two shelters, and a health and dental clinic for the community. Even if clients have enough food, they often turn to cheaper, processed meals, as nutritious food costs more and often require more work to prepare. The team at Love In Action is currently building a co-op with a residential kitchen, which they plan to use as an education center where they can teach clients how to cook healthy meals.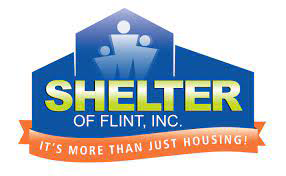 Shelter of Flint: Flint
The Shelter of Flint focuses on moving families from homelessness to a permanent home. On any given night, they help house 30-50 children among the families who stay at the nonprofit. A typical stay for a family usually ranges from 30-90 days, though lack of affordable housing and complications from the COVID pandemic have increased this amount for many families. Volunteer workers, items on their online wish list, and financial support are among the greatest needs for the shelter.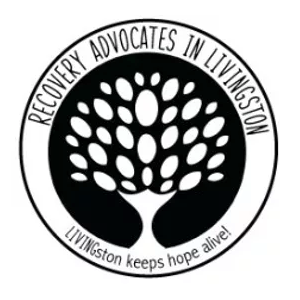 Recovery Advocates In Livingston: Howell
By offering continuing care programs, Recovery Advocates In Livingston (RAIL) helps people overcome drug or alcohol addiction by providing therapy services, recovery resources, job training, housing, and more. The Women's Recovery House in Howell provides a safe place for newly sober women to stay and learn skills to gain independence. And RAIL also helps people find a job and start transitioning to a sense of financial and personal independence.

Resilience: Advocates for Ending Violence: Holland
This nonprofit serves Allegan and Ottawa counties by providing support, services, and safe housing for survivors of abuse. The current shelter at Resilience can house nine families, and the grant funds from the Lake Trust Foundation will support the costs of running this space. In addition to providing shelter, the Supportive Housing program through Resilience helps survivors rebuild their lives after leaving dangerous situations by providing affordable housing options.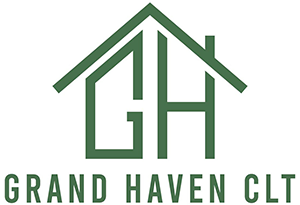 Grand Haven Area Community Land Trust: Grand Haven
Recognizing that affordable housing is a great need in the West Michigan community, this nonprofit gives first-time homebuyers, retirees, or low-income individuals the opportunity to purchase new homes below market rate. While individuals own their homes, Community Land Trust (CLT) owns the property. The goal of the CLT is to keep the neighborhood affordable, allowing more people to experience homeownership. While they own their home, residents receive supportive housing counseling services.

Southwest Solutions: Detroit
This Detroit nonprofit is on a mission to end homelessness in the city. They offer a multitude of services, including mental health counseling, financial coaching, job training, homeownership services, and affordable housing solutions. Through their community development initiatives, they've helped redevelop several homes and buildings around the city to offer permanent supportive housing and affordable housing for veterans, formerly homeless individuals, and low-income individuals and families.
The Power In All Of Us
The four walls that make up a home represent your own little place in the world. A place to make memories. To watch your family grow. And to gather with friends in celebration of life milestones. Since 2019, our members have helped donate $171,050 to Michigan housing nonprofits just by choosing us and our partners at Mortgage Center for their home loan needs. With financial donations cited as the top need from every nonprofit we spoke with, these donations are greatly appreciated and needed.
There's power in all of us to create stronger communities.