Brian K. and Steven C. started Bao Boys, a popular food truck in York Yard, to share their love of food with the Ann Arbor community. Bao, or baozi, is a steamed bun with a fluffy, pillowy texture. The buns are usually filled with a mixture of meat, vegetables, and spices. As the self-proclaimed "Dankest bao in Michigan", these two friends are serving up Asian street food with some bold flavors right here in the Midwest.
Like many friends, Steven and Brian had always talked about opening a bar or restaurant together. For a while, this dream sat in the background of their lives as Steven pursued a career in banking and consulting, and Brian started working in marine biology by growing coral and becoming an expert in saltwater aquariums. But in 2019, they both decided that it was time for a change in life.
With the funds in place and the energy to take a chance on their dream, they took the leap.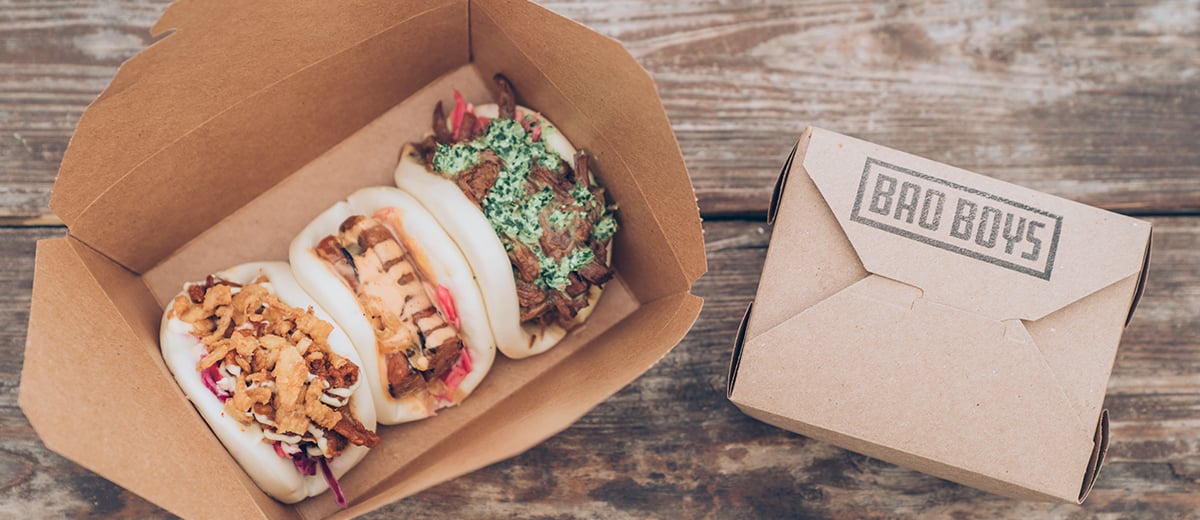 An Unexpected Turn
Growing up in L.A., Steven and Brian were exposed to a wide variety of cultural dishes. Though they both tapped into their Korean heritage to create the Bao Boys menu, they wanted to incorporate a plethora of different flavors into their dishes. With no traditional culinary experience, this was no easy task. But the two friends wanted to give respect to, and celebrate, all of the cultural influences from their childhood. So, they meticulously focused on each recipe, perfected them and then created tasty combinations to develop each bao with simple, but bold ingredients.
Understandably, Brian and Steven were nervous to head down this new path in life because of the financial and personal risks that could impact each of their families. With a perfected menu, all the licenses in place, and a new trailer purchased, everything was finally ready to bring their dream to life, and Bao Boys was scheduled to open in April 2020.
And then the COVID-19 pandemic hit.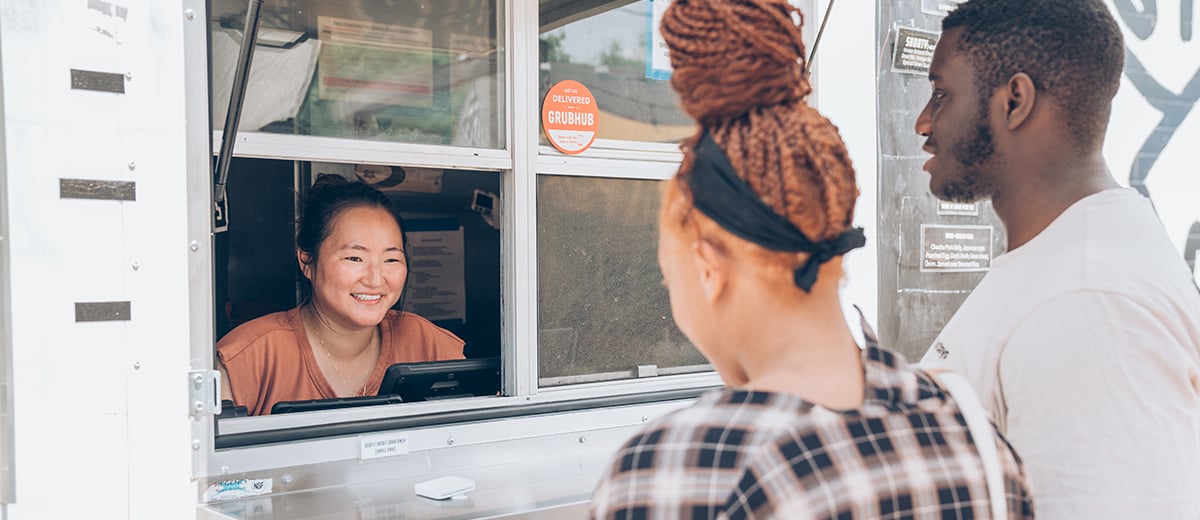 Overwhelming Community Support
Opening day finally happened the first weekend of July 2020. And the turnout was huge. A line of people was waiting to try Bao Boys before they even opened. After months of shutdowns and quarantines, people were excited to have the opportunity to leave home and eat out again while safely dining outdoors.
"Opening our own business was very stressful and exciting at the same time. There were so many unknowns, especially with COVID raging right around the time we were planning to open. Luckily Ann Arbor showed great support from day one!" said Brian.
Steven agreed that taking the leap was the right choice: "It was a calculated risk for both of us. But it was worth it."
Since opening, they've gained a loyal following of customers and social media followers, with the most popular bao combinations on the menu including the Shorty (Korean-braised short rib, vinegar slaw, special green sauce); Spicy Pork (pork shoulder, vinegar slaw, onion crisps, mayo); and Chashu (braised, charred, & glazed pork belly, mayo, pickle).
It's this spirit of community that led Steven and Brian to Lake Trust to start their business membership. As a small, local business, they wanted to work with, and support, another local business. When they received a referral to Lake Trust from a friend, Brian and Steven were happy to see that we had a location on Packard St., right down the road from York.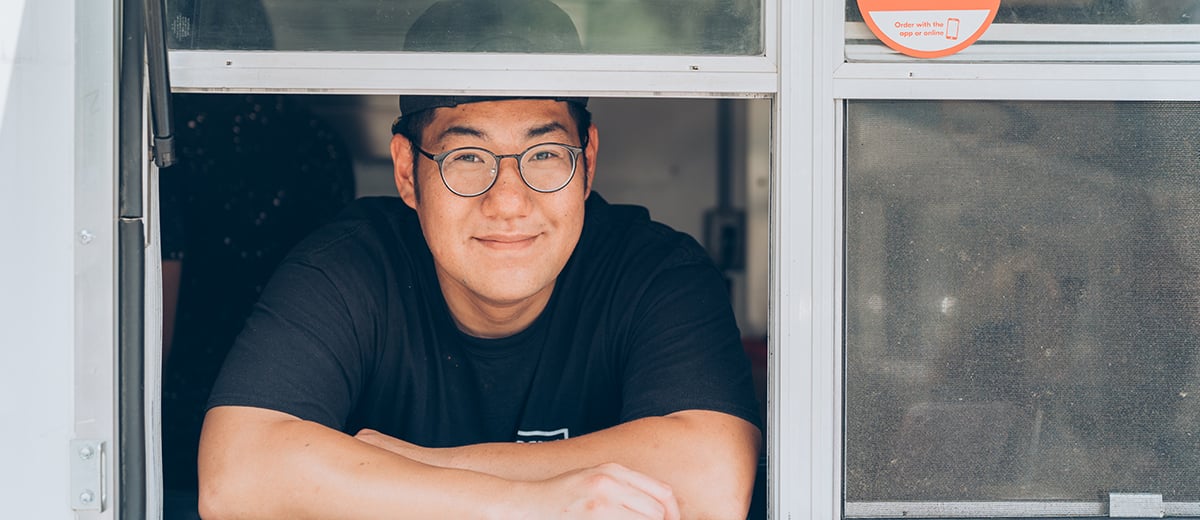 Expanding Their Reach
Steven and Brian recently announced that they had purchased another truck. And they're currently working on expanding the Bao Boys menu to offer more bowl options. With another trailer to use, they plan to start participating in festivals and events around Detroit and Ann Arbor to share Bao Boys with more people. They hope to keep expanding in southern Michigan and open a permanent brick-and-mortar restaurant location in Ann Arbor one day.
As they continue to grow, they'll also add more employees to their team. Brian and Steven shared that besides creating amazing food, supporting the Bao Boys team, and helping team members reach their goals (even if it's outside of Bao Boys) is their favorite part of their work. Because they understand that dreams come in different forms for everyone. And being supportive of a dream can help a person grow. And help their community experience something new too.
That's the power in all of us.